Concrete Repair Services in Greater Des Moines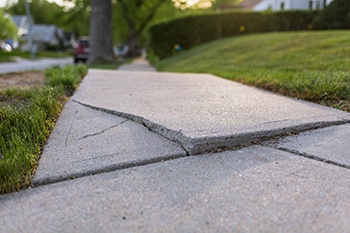 A sunken, lopsided walkway is a tripping hazard and takes away from the beauty of your home or business.
If the concrete slabs around your home are sunken or uneven, Midwest Foundation Repair can provide expert concrete repair services that look great and last. From concrete sidewalks, driveways, patios, and pool decks to unstable concrete steps, we have the best repair options to protect the look and structural integrity of your concrete.
When concrete settles, cracks, or becomes uneven, it can cause pooling water, unbalanced surfaces, and potential tripping hazards inside and out. While uneven concrete can be dangerous, it also looks bad and lowers the curb appeal and value of any property.
We use the latest technology and proven effective technniques to lift, level, seal, and protect your concrete. Contact us today to request your complimentary on-site inspection and free cost estimate in Des Moines, Ames, Waterloo, and the nearby areas.
---
Looking for a price? Get a no cost, no obligation free estimate.